FREE DOWNLOAD OF A CHILDREN'S BOOK

Imagine a world that is never the same from one day to the next ...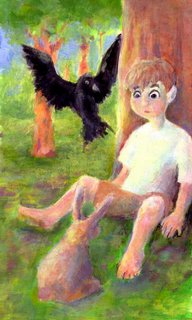 The Secret Wood
Peter Burroughs is unexpectedly transported through the magic of an old picture book into The Wood.
It is a place where a child can dance on the clouds, brave a tremendous flood, or climb a mountain tall enough to touch the sky.
It is a place of loyal companions: a handful of eccentric woodland creatures and a mischievous elf-girl.
And it is a place that will test Peter's courage, and the meaning of true friendship.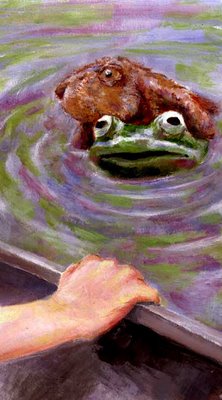 These files are copyright S.G. Overton, © 2006. They are licensed under the terms of a Creative Commons Attribution-NonCommercial-NoDerivs 2.5 License.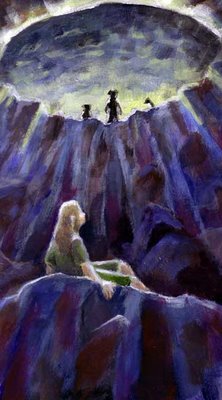 Author's Note
The Secret Wood is a deliberate throwback to an earlier time in children's literature, the era of A.A. Milne, P.L. Travers, and Lewis Carroll. It is a story for parents to read to their children and for children who love to have stories read to them.
Its characters and their adventures would appeal to eight or nine-year-olds and younger, but the level of language might be beyond the ability of the youngest to read alone. Encouraging children to read the printed word for themselves is a duty and a gift, but an adult reading to a child is a special delight all its own.
I offer this book simply to encourage parents and grandparents, aunts and uncles to take a child aside and read to them. It's a bonding experience that seems all too rare these days. And if you perform a quick Google search on the benefits or reading to children you'll find plenty of expert opinion that confirms it's one of the best things anyone can do for a child.
As a father of four, I loved reading these stories to my own children, and I believe they shared that love.